1.Euro fence
Using high quality iron rod as raw material, the welded panel or rolled fence, after Galvanization, PVC Powders dipped coating; it can resist the corrosive and ultraviolet radiation very strongly.
2 Euro fence Post
Mushroom special Tubes (48*1.5mm) is designed refined and scientific, with plastic caps on the top of the post .The finished surface usually is Galvanized and Powder coating, or alternatively. It usually uses installation method of burying additional 50 cm pass panels height into the earth. Special sizes can be provided as the client's request.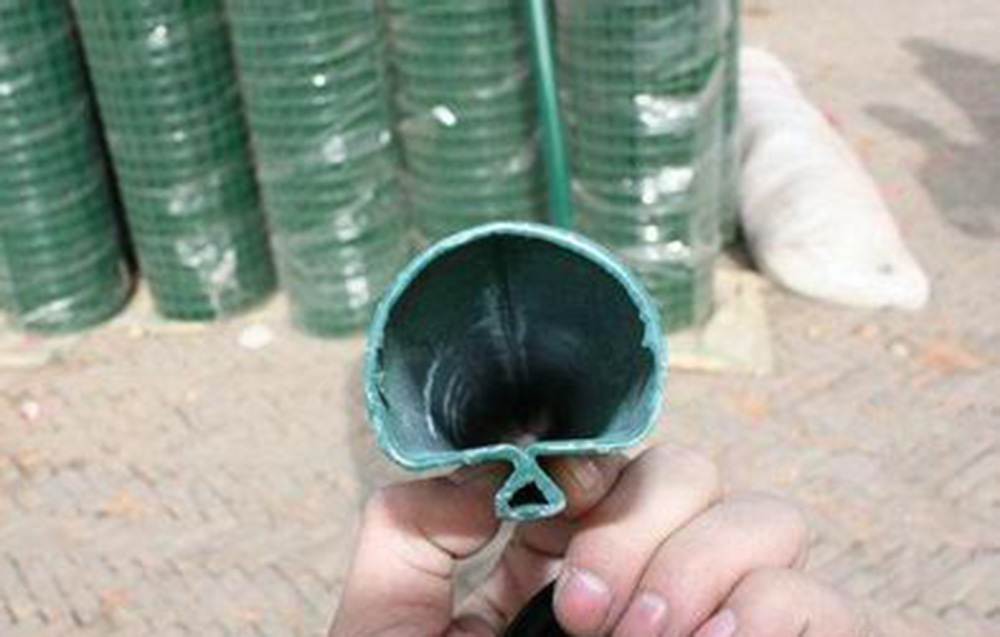 3.Fastenings
The panels and posts are jointed together with the special plastic clamp or height strength steel wire clamp. They are easy to install.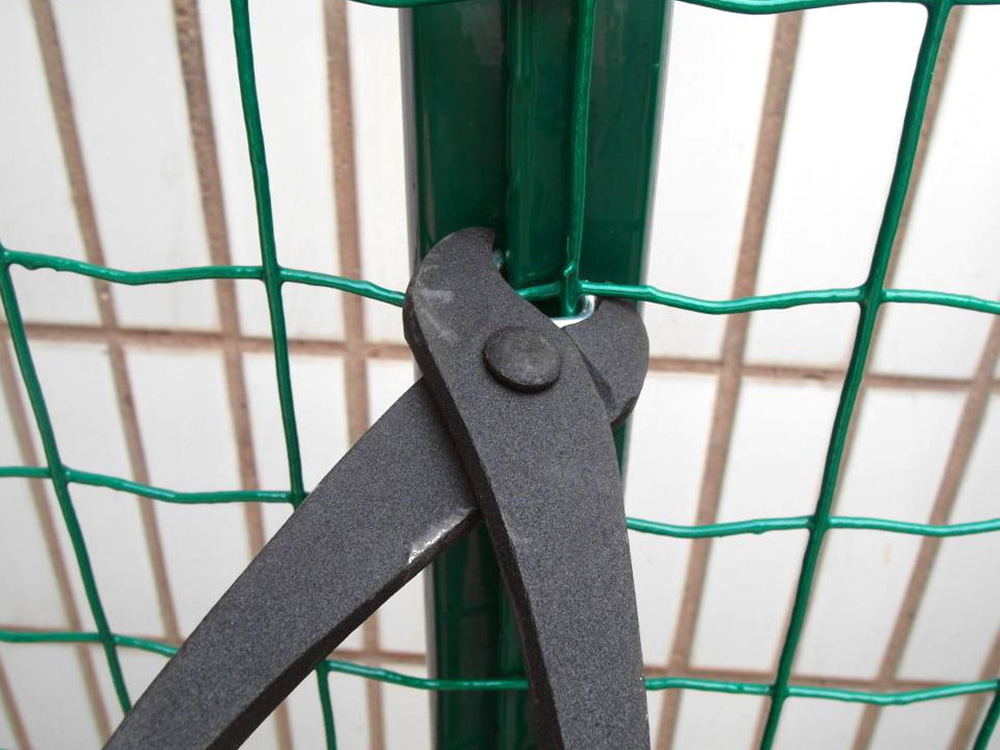 4.Euro fence Specifications
Mesh

Wire Diameter

In Inch

In MM

2" X 2"

50.8 X 50.8

1.3mm-1.7mm

2" X 2"

50.8 X 50.8

1.6mm-2.0 mm

2" X 2"

50.8 X 50.8

2.0mm-2.5 mm

2" X 2"

50.8 X 50.8

2.2mm-2.7 mm

2" X 2"

50.8 X 50.8

2.5mm-3.0mm

2" X2"

50.8 X 50.8

3.0mm-3.5mm

2" X 4"

50.8 X 100

1.7mm-2.1mm

2" X 4"

50.8 X 100

2.0mm-2.5mm

2" X 4"

50.8 X 100

2.5mm-3.0mm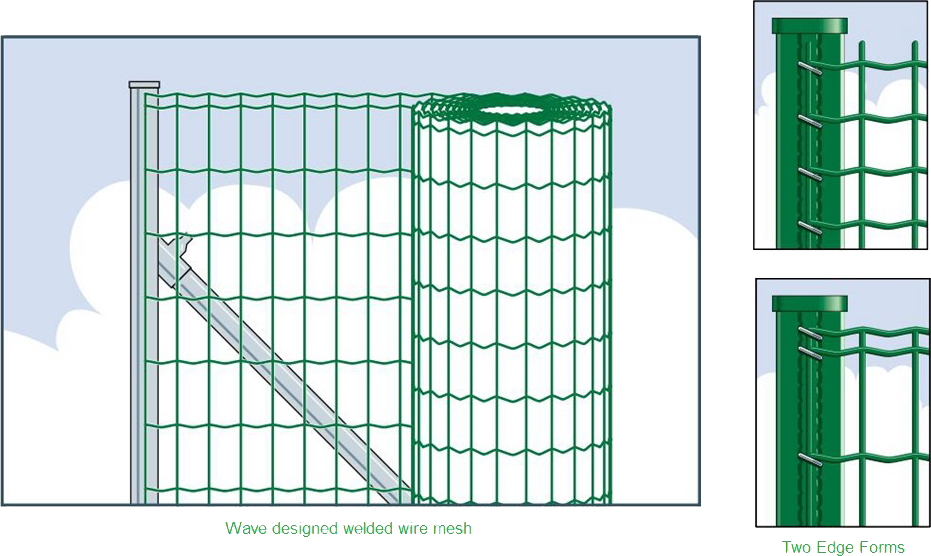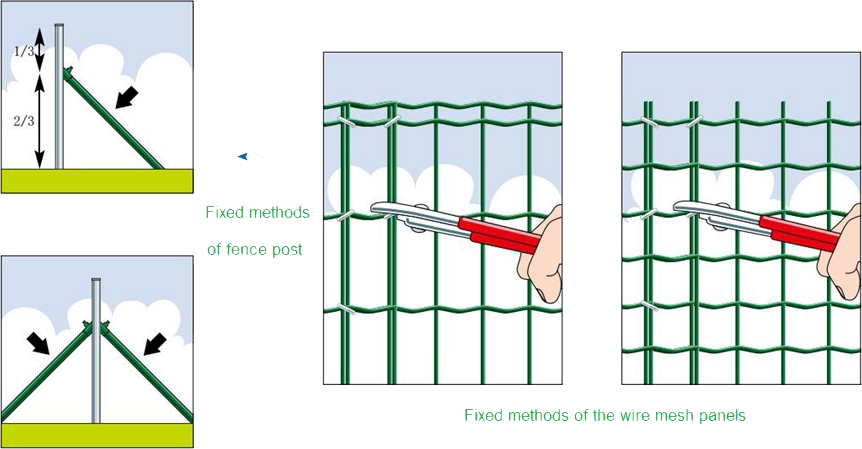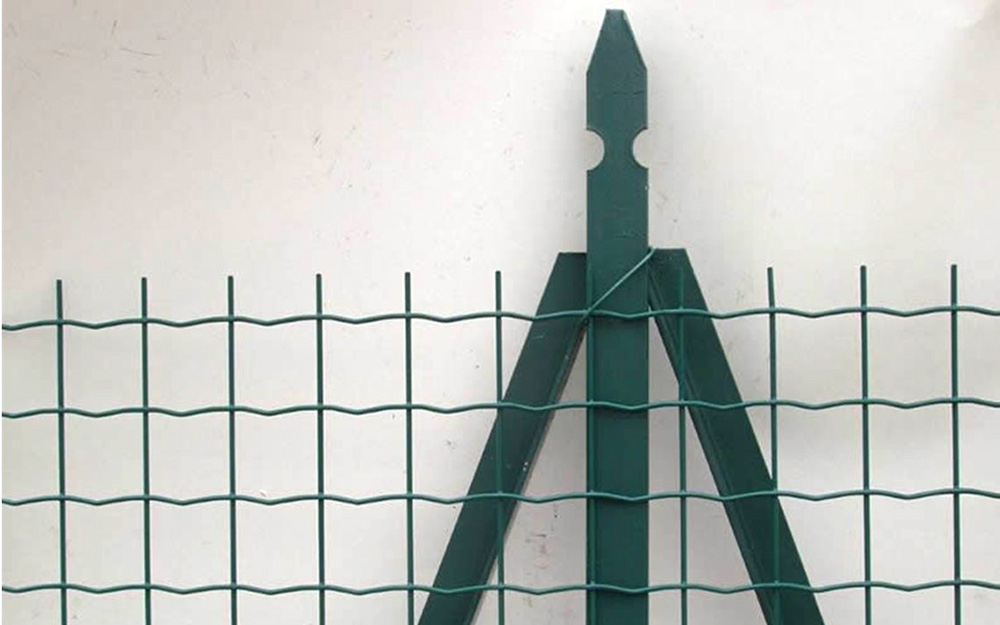 5.Euro Fence Application
It is used in all types of industries including building and agriculture.euro fence has many applications and is available in a wide selection of wire gauges.
it can be used:
1.Barrier fencing
2.Garden and park
3.High way or railway.
4.Farmland Factory or city sheet.
5.Ventilator guards